Research Groups
Research Groups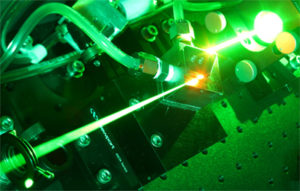 The potential of light seems to be unlimited. In basic research the amount of knowledge is growing rapidly, qualifying Photonic Technologies for more and more fields of application.
In order to clear the way for industrial application, LPT came into existence at the Friedrich-Alexander University of Erlangen-Nuremberg under the direction of Professor Michael Schmidt, within the Department of Mechanical Engineering.
The aim of our institute is to establish a link between scientific progress and industrial application in the field of Photonics and Laser Technology. Topics with academic and technological relevance are emphasized so that e.g. production and medicine may benefit from our achievements.
Our current research focuses on: