LANE 2022: 12th CIRP Conference on Photonic Technologies makes it possible to meet live again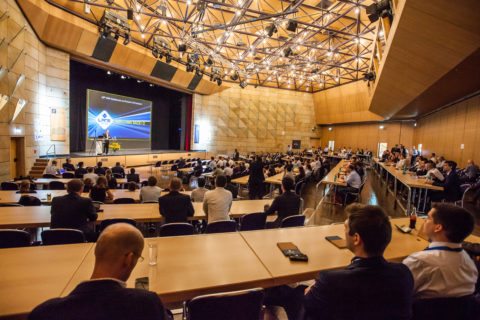 The doors of the Stadthalle Fürth in the metropolitan region of Erlangen-Nuremberg opened for the 12th CIRP Conference on Photonic Technologies from September 4th to 8th to offer scientists from over 20 countries the opportunity to discuss the latest research results and the potential of photonic technologies in the industry.
We at the Institute of Photonic Technologies together with the Bayerisches Laserzentrum GmbH are especially happy that the conference could take place in person after almost 3 years of Corona. It was possible for all researchers and members from industry to enjoy this unique familiar atmosphere of the LANE Conference again.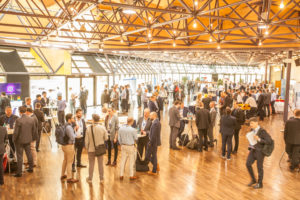 LANE 2022 once again offered a comprehensive program on several scientific topics in photonics and focused on future mobility as well as the Industry 4.0 & Digitalization agenda. In special sessions, research on Additive Manufacturing in Sweden and the latest findings from the CRC 814 and SPP 2122 of the DFG German Research Foundation were presented.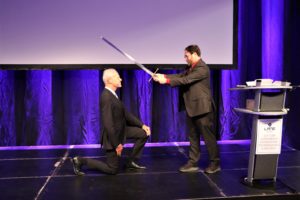 At the glamorously organized banquet on the night of the knights, Prof. Reinhart Poprawe was knighted by his predecessor Prof. Craig Arnold (Princeton University, USA) as Knight of the Light. Prof. Reinhart Poprawe was head of the Fraunhofer Institute for Laser Technology (ILT) in Aachen until 2019.
The award for the best presentation went to the scientist Mirco Sinico from the Department of Mechanical Engineering at KU Leuven, Belgium.
More information about LANE 2022 is available on its website or BLZ LinkedIn profile.